Newport, RI
Newport, RI
Newport, RI
Newport, RI
Newport, RI
Newport, RI
Newport, RI
Newport, RI
Newport, RI
Newport, RI
Portland, ME
Portland, ME
Portland, ME
Portland, ME
Portland, ME
Portland, ME
Portland, ME
Portland, ME
Portland, ME
Portland, ME
Boston, MA
Boston, MA
Boston, MA
Boston, MA
Boston, MA
Boston, MA
Boston, MA
Boston, MA
Boston, MA
Boston, MA
Annapolis, MD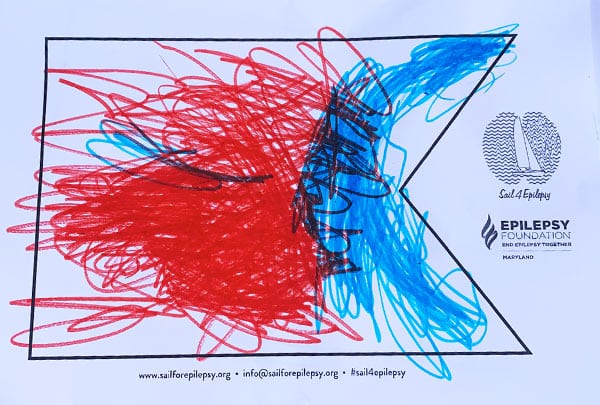 Annapolis, MD
Annapolis, MD
Annapolis, MD
Annapolis, MD
Annapolis, MD
Annapolis, MD
Annapolis, MD
Annapolis, MD
Annapolis, MD
Portugal
Portugal
Portugal
Portugal
Portugal
Portugal
Portugal
Portugal
Portugal
Portugal
Morocco
Morocco
Morocco
Morocco
Morocco
Morocco
One way that sailors can communicate with each other is by using flags, referred to as international maritime signal flags. During some of our in-port events, attendees have colored flags that we've made into one large port stop flag to fly from the boat when sailing. To us, each flag represents the memory of the new friends we've made in each port who are following our voyages.
We can't sail to every location where people are following us, but we'd love for you to make a flag to add to our collection. We're inviting you to create your own flag that will communicate something to people viewing it. Click here to download a flag template. Use whatever materials you'd like to create your flag. Then, scan it or take a picture of the flag and use the button below to upload it. You can also email it to us at [email protected].
We'll share flags on our website and on social media. We can't wait to see what you'd like to communicate!
We intend to group the flags based on your location as well as into different content categories. Current categories include those listed beneath, but you can also suggest a new category:
How Does it Feel to Have Epilepsy?
My One More Step Challenge
Sailing
Ocean Creatures
Me in My Home Environment
My Favorite Activity
Someday I'd Like to Visit…
My Favorite Place to Spend Time
Others?
More about Maritime Flags
International maritime signal flags use certain combinations of colors, shapes, or patterns to represent letters of the alphabet and numbers. The flags can then be used to spell messages. Individual flags also have specific and standard meanings. If a vessel is flying the "B" or "Bravo" flag, it means they are carrying dangerous cargo. Another flag, "Q" or "Quarantine" is flown to indicate that there is no disease onboard and they would like to be allowed on land. In yacht and dingy racing, flags are used as signals before the start or during the race to provide information about the course or the timing of the race.