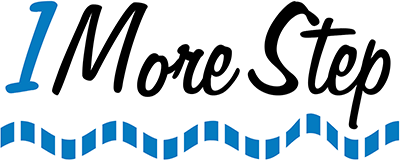 Would you like to come aboard with us
as we sail the oceans of the world?
Are you able to do something to improve your quality of life? Can you take one extra step to do something you haven't done before, with the necessary safety measures in place? We hope that the Sail For Epilepsy voyage will inspire you take your own personal voyage.
Join our crew as a Virtual Shipmate by participating in our One More Step Challenge! To recognize your courage, we'll add your first name to our boat.
In the One More Step Challenge…
…we're asking you to do something to improve your quality of life.  Consider our friend Chanda Gunn, a project partner Epilepsy Foundation New England. A former medal-winning Olympian, Chanda would like to run a marathon. The challenges she currently faces due to epilepsy have limited her activities, but she is participating in the One More Step Challenge by going for a walk every day.
Phil Haydon has not let post-traumatic epilepsy prevent him from living a full life, either.  He is fortunate that his seizures have been controlled for many years, but after his injury  he found ways to participate in activities he enjoyed, with appropriate modifications. He wore an ice hockey helmet while playing cricket and no fastballs were allowed. As an adult he took sailing lessons – and was hooked.  
Phil then gradually expanded into racing and offshore sailing. He carefully monitors his sleep deprivation and ensures he takes his medication on his regular schedule. 
We hope that these stories will inspire you to join our One More Step Challenge and embark on your own personal voyage. What will your One More Step be?
Taking One More Step
Decide to take One More Step
Define a realistic goal
Identify challenges you'll face working towards your goal (practical and medical)
Talk with your support team (physician, caregiver, family) about appropriate guardrails for safety
Begin your personal voyage
---
Become a Virtual Shipmate
When he casts off, Phil will be sailing for more than himself: he is sailing for anyone else with epilepsy, their families, their caregivers, and anyone who has decided to take an extra step to live a fuller life. He also sails for those who have been lost as a result of epilepsy, to honor their memory and to raise funds for research, so that a future generation of people with epilepsy will have better seizure control.
Benefits for Virtual Shipmates
Not only will your name be added to the boat, but while we are offshore we feature Virtual Shipmates. By sharing your inspirational stories, we will raise awareness not only about epilepsy but about ways that people with epilepsy aren't letting this disorder prevent them from living their fullest life possible. Featured Virtual Shipmates will receive a Sail For Epilepsy flag that was flown on the day they were highlighted, with the noon position and their name written on the flag.
We also connect by live video calls with select Virtual Shipmates so you can have a brief conversation with Phil while he's sailing. You'll be able to sign up for a special WhatsApp broadcast list to receive our updates first and can join our Private Virtual Shipmates Facebook Group, to connect with other Virtual Shipmates.
---
Silent Shipmates
You can also choose to take the One More Step Challenge anonymously. Tell us about the step you are taking but we won't add your name to the hull or feature your story publicly.
---
In Memoriam
If you've lost someone because of epilepsy and would like their name added to our hull, please join the One More Step Challenge to send us your contact information. Share their name and a fond memory in the One More Step Challenge field, so that we may feature them as a Virtual Shipmate. If featured, you will receive a personalized Sail For Epilepsy flag from the highlighted day during a voyage. We are sorry for your loss.
---