About Neurelis
Neurelis, Inc., based in San Diego, CA, is an innovation-driven neuroscience company providing a highly differentiated approach to target unmet medical needs in managing epilepsy. Neurelis' first commercial product was approved on January 10, 2020. Visit www.Neurelis.com to learn more.
Neurelis is focused on therapies that empower patients, care partners, and healthcare providers. Their unique approach leverages both internal and external innovation and technology platforms to unlock opportunities for better patient care.
For more information on Neurelis, please visit www.Neurelis.com. 
---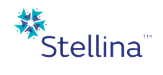 The Stellina™ Study
The Stellina Study is a Phase 1b/2a clinical study evaluating a single dose of diazepam intranasal spray (VALTOCO®) as a rescue medication in children aged 2-5 who have been diagnosed with epilepsy. The objectives of the study are to assess the pharmacokinetics (PK) of diazepam after one intranasal dose of VALTOCO as well as assessing the long-term safety and tolerability in the six-month open-label extension.